Branding and brand strategy for 99.co, a Singapore-based property listing website.
99.co
Making Abstract Features Relatable
"A promising startup with a great product struggles to gain traction." Sound familiar?
When the market is crowded with similar offerings, it can be difficult to grab attention. 99.co, a property listing website, was confident in the strength of their product — but nobody seemed to be listening.
By translating a technical list of features into a relatable suite of benefits, we changed the conversation. We helped 99.co break away from the pack, and since then, traffic to the site has leaped 500%.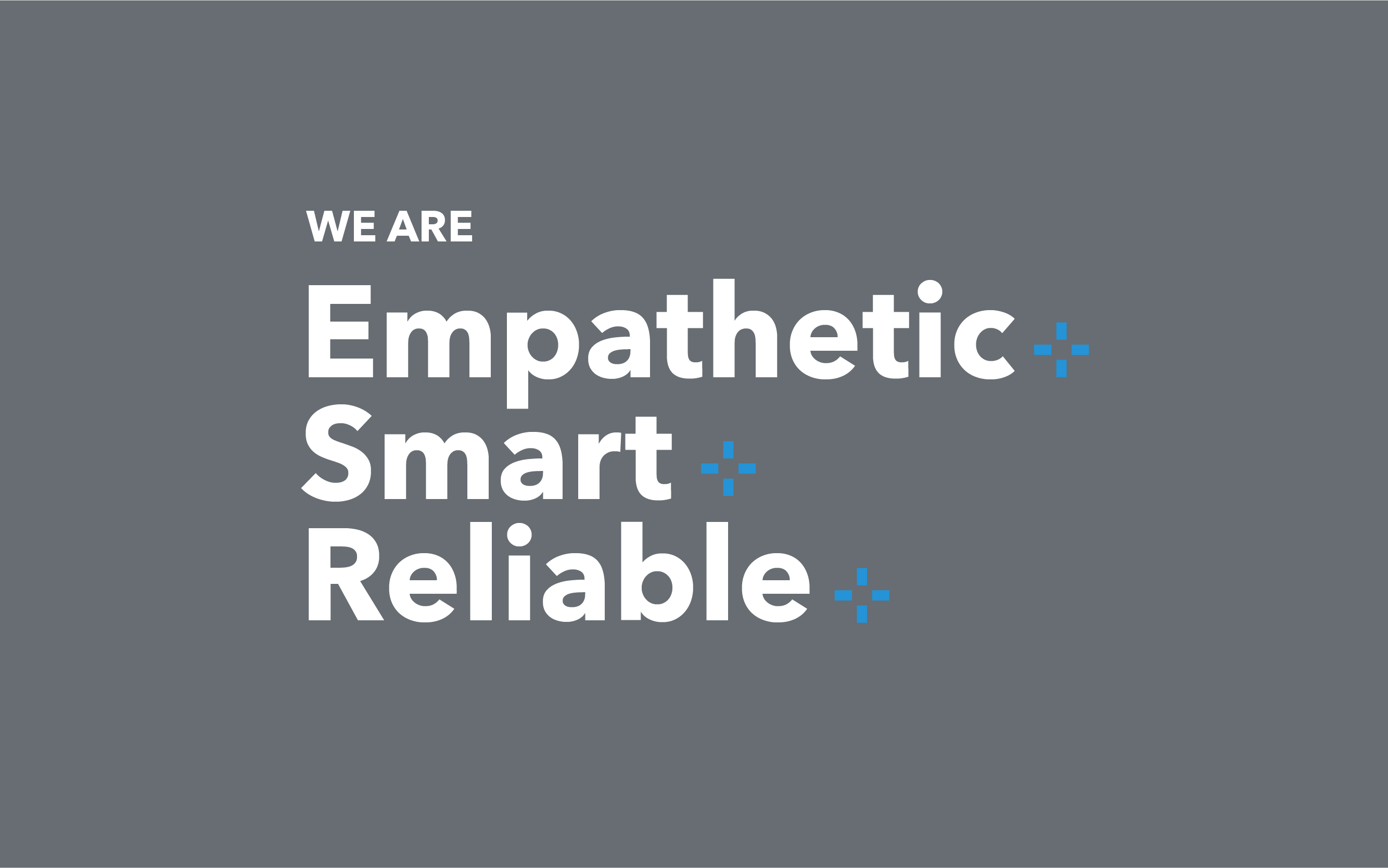 99.co had every feature you could want in a good property listing website. Map-based search, detailed photos, accessible customer support, and superior algorithms that ranked listings based on quality.

But because most of their direct competitors offered similar features, none of them really stood out from one another.

To get people to notice, 99.co didn't need to change a great product.
A brand new identity system would help. But to really move the needle, they also needed a better way to talk about themselves.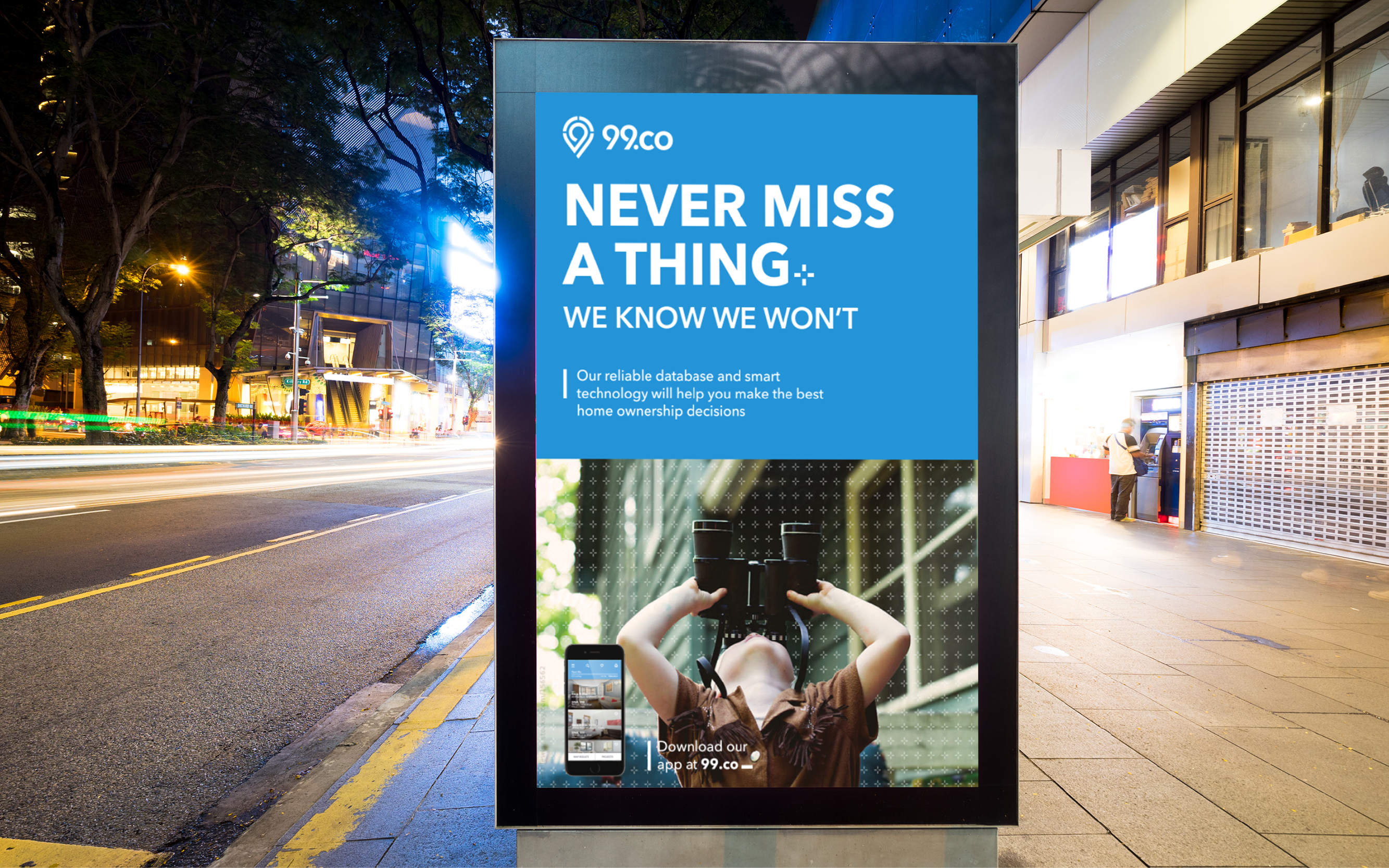 WHAT DO WE DO?
Instead of relying solely on technical details to highlight core features, we connected these tools to the human problem they're meant to solve.
WHAT DO WE DO?
We focussed on the benefits of using 99.co for both consumers and agents — speed, and more importantly, trust.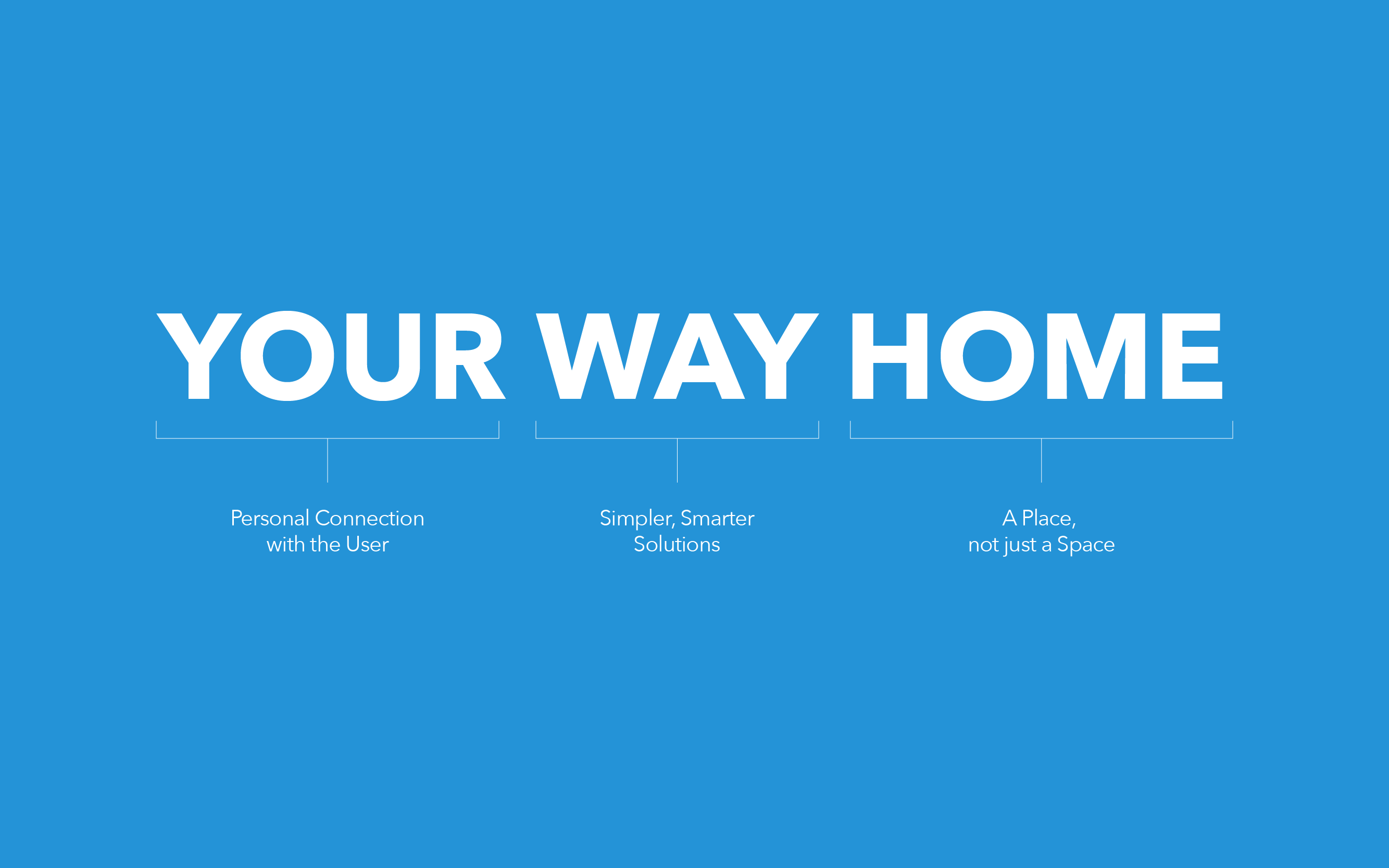 WHAT DOES "HOME" MEAN?
House hunting can be intimidating, but the payoff can also be incredibly rewarding. We helped 99.co articulate their understanding of what home truly means, and paired it with a scalable identity system and comprehensive guidelines.
Brand Strategy, Brand Creation (Visual Identity System, Communications Strategy, UX/UI Guidelines)
99.co quickly closed the gap with the market incumbents.They secured multiple rounds of funding, thousands of unique listings from trusted agents, and are currently the fastest growing in the region.

More importantly, to people searching for a new home, the brand has come to mean more than just another property listing portal.

Need help with your visual identity or brand strategy?

CONTACT US
︎
---