Internal processes and company culture and customer experience play an important role in establishing "branding".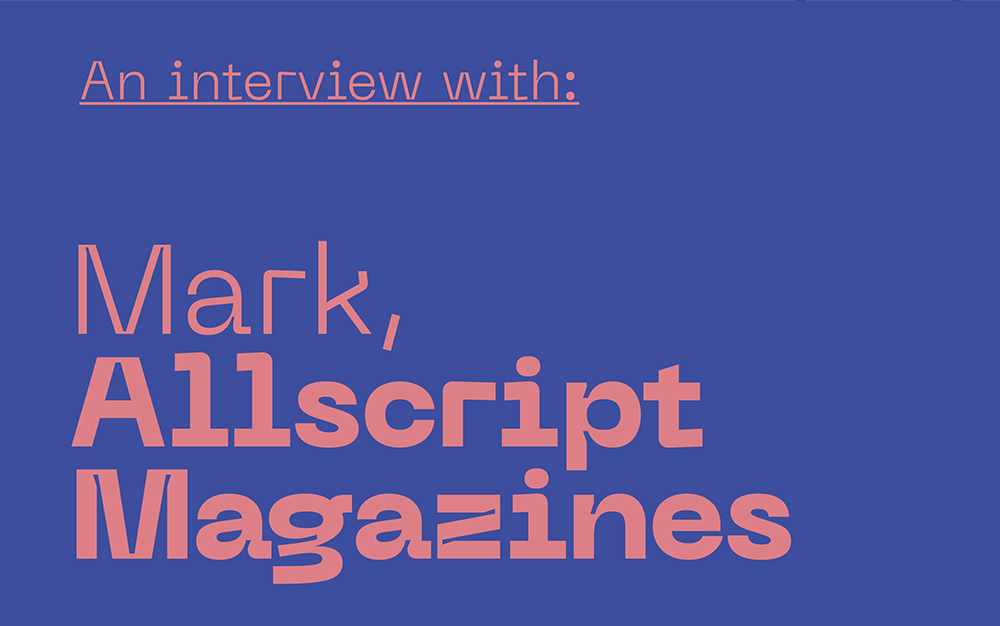 …businesses need to commit to an internal mindset shift in order for the new brand direction to be successful.
1)
As a warm up question… What's it like working with Somewhere Else?

It was my first time (at that point) working with a Creative agency, so I don't really have a benchmark. I will say that the process was smooth, and I found the team professional and attentive.


2)
What did we do together? (Allscript)

Create a new brand identity for Allscript to be used in its retail stores + digital platform (which was undergoing an overhaul at that point in time).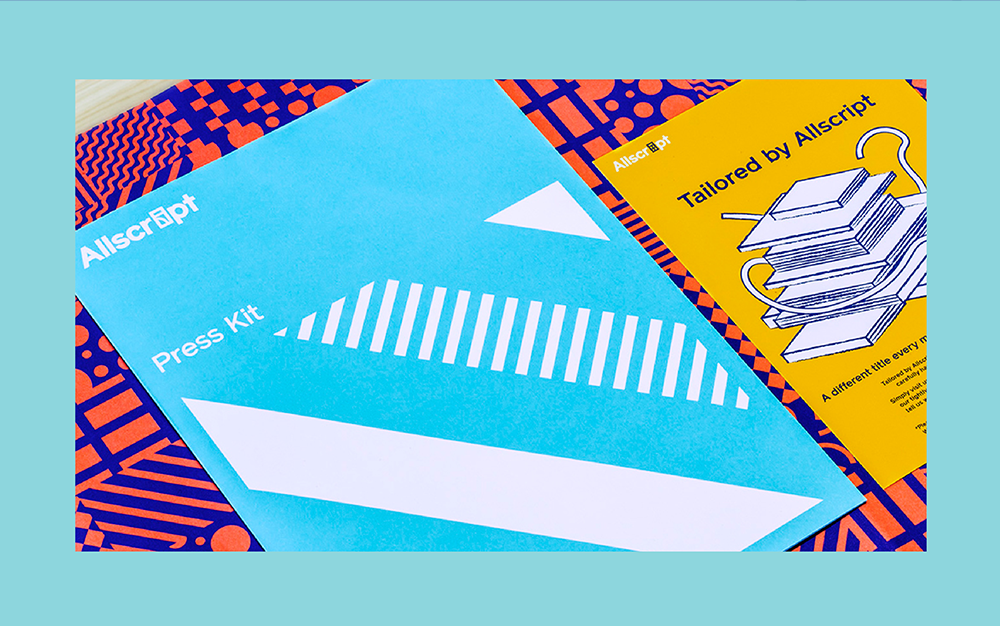 Allscript — one of the largest magazine distributors in Singapore. Allscript had moved to develop their own retail channels and needed visibility through a rebrand.
3)
Describe the challenges that we faced at the time.

Communicating what Allscript was about - end of the day, we are a B2B business, and no one really paid attention to the price tags on the magazines (or where they came from); so communicating our value proposition to the consumer via branding was the key challenge.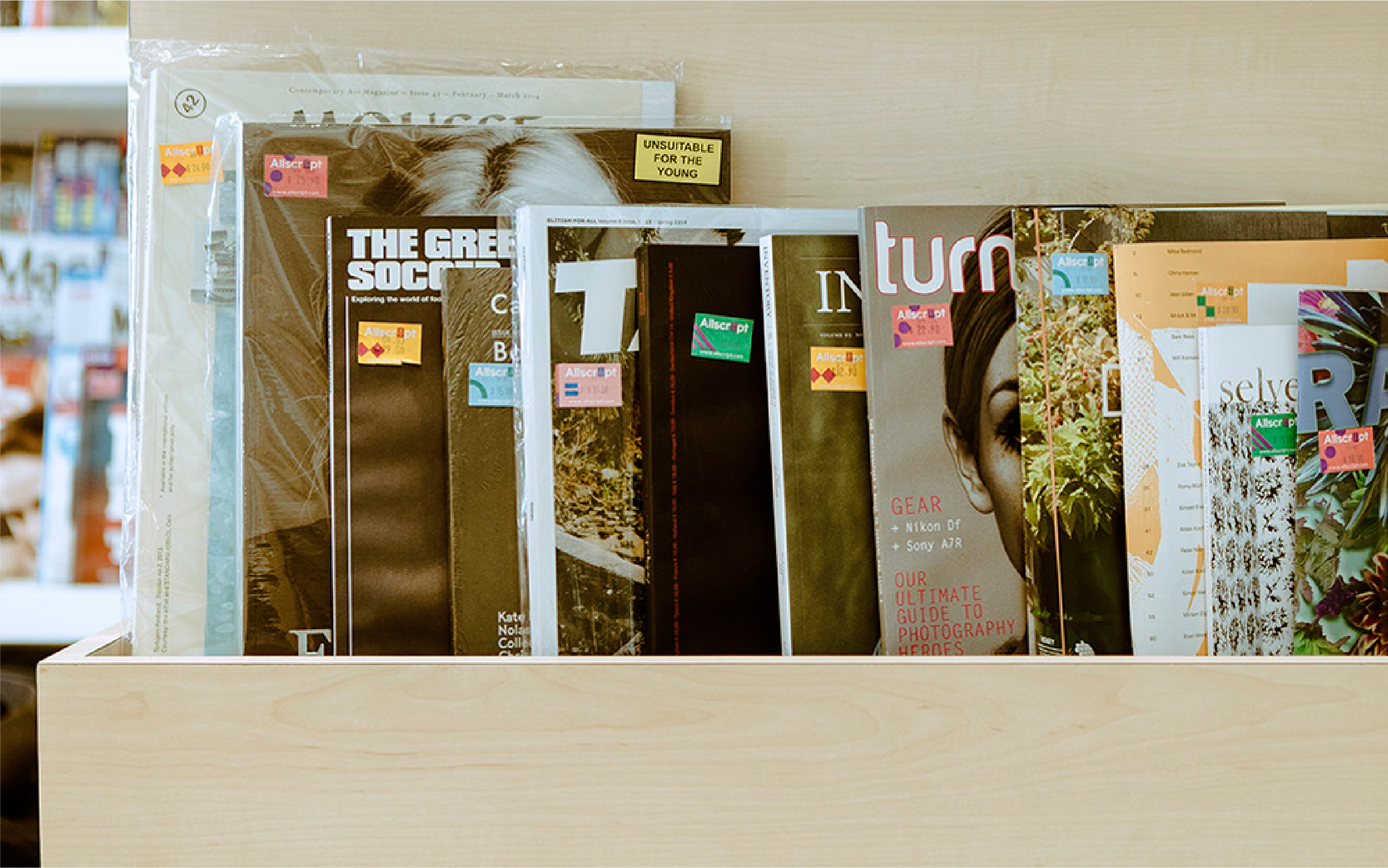 By customising even their price tags, Allscript gained visibility when their products were distributed to other stores.
4)
If we had a chance to do it all over again, what should we do differently?

I wouldn't do anything differently, honestly. But if I must pick something, it would be to make sure we had a proper inventory management system before we started the online store. Felt that there was a lot of wasted potential because we didn't have a way to track our magazines stocks (for the online store).



5)
What has been the biggest obstacle throughout the project towards your goals?

External factors mainly, shrinking retail space, less demand for print. Sunset industry in general, so it's tough to innovate in those conditions.


Graphics for a tote bag created to be given away with purchases, a rallying cry to "Fight for Print".
6)
How did you overcome it?

Frankly, I'm not sure we did. Print is likely going to remain a niche industry in the coming years (esp. magazines). So I don't think we overcame it, as much as it was a realisation that I should stop investing my time in print magazines (sorry to be a downer, but it's true).


7)
How has your understanding of branding changed over the years?

Initially, branding purely aesthetic to me (and in many ways, this should still be a core focus). But I also realised that internal processes and company culture and customer experience play an important role in establishing "branding". Its a beautiful situation where the external appearance of the brand is completely aligned with the internal.


Left: a student browses at one of Allscript's pop-ups; Right: Membership program to reward loyal readers
8)
Do you think branding affects business trajectories? Why/why not?

Yes. But businesses need to commit to an internal mindset shift in order for the new brand direction to be successful. What I often see is that traditional companies undergo an external "rebrand", but remain stagnant internally. Also, it helps to understand to have a clear business objective tied to branding - this is manifestly clearer in consumer facing industries (like FnB, even media); and in the case of Allscript, a B2B business looking to develop a B2C component.


The flexible identity system allowed for easy take-over of spaces.
9)
What were the key/significant impacts you saw after the refresh?

Allscript definitely develop a distinctive retail brand presence, and I think that many magazine readers today have fond memories of Allscript due to the rebrand. Before the rebrand, no one really knew about the company despite the fact that we distributed so many magazines to the bookstores.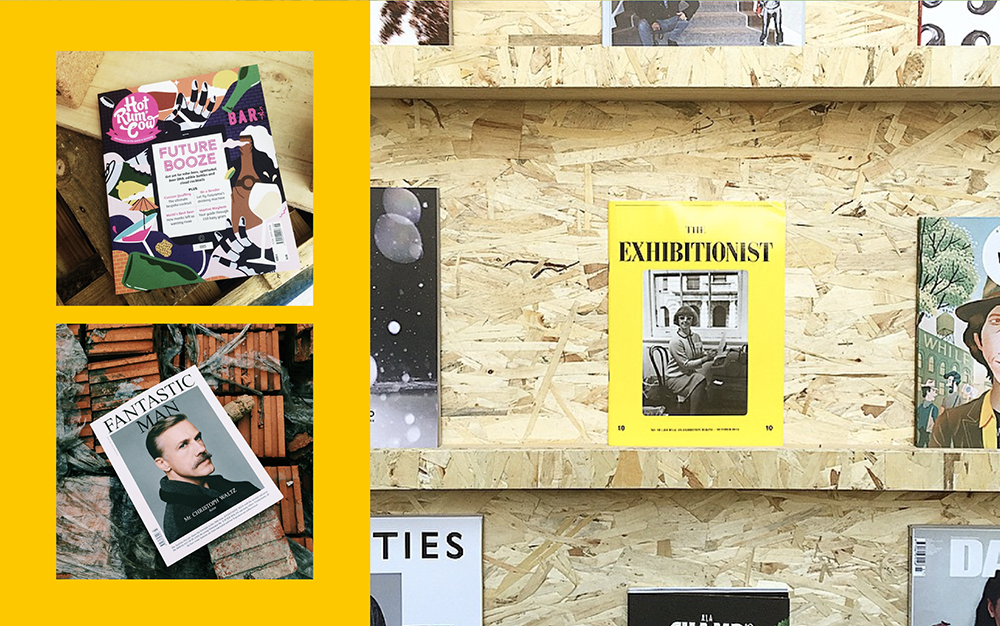 Shaping the material language with the use of affordable chip wood for portable shelving across stores and pop-ups.
10)
What else do you think good branding impacts?

Company culture. As mentioned above, I think that a good "re-brand" should impact and cause a significant shift in the company's culture and operations.


11)
What new challenges do you see for brands, looming on the horizon?

I think this might be a little too broad for me to answer adequately. But generally speaking, I think the love affair with "start-ups" is truly dead. With the looming recession, it will really highlight which business models are sustainable (and not, i.e. food delivery), so I think one of the biggest challenges for businesses is simply staying alive, and having enough cash to ride through the crisis (sorry, been very pessimistic lately).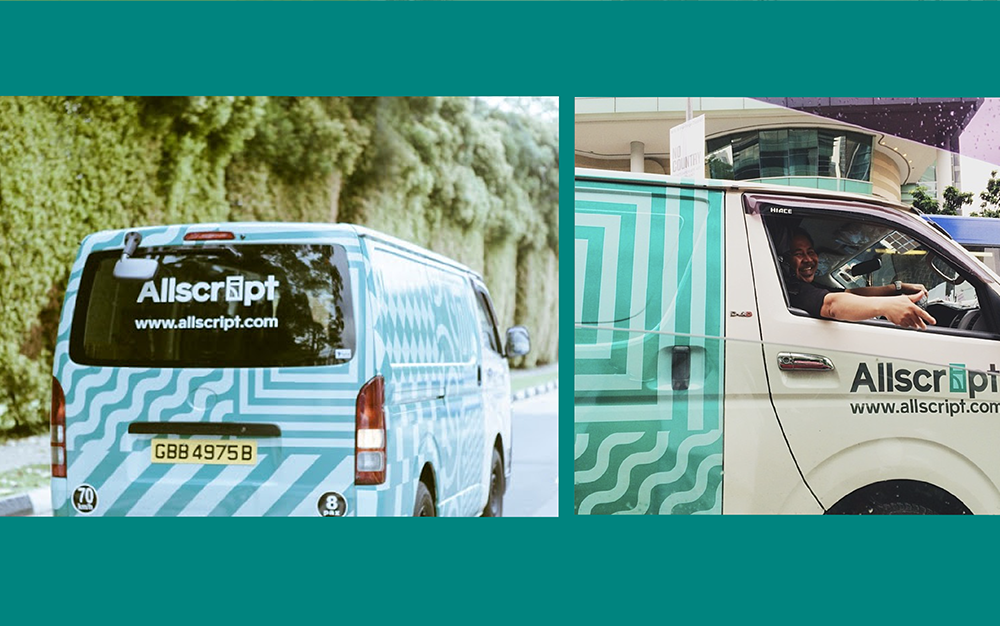 Eye-catching vans capture more attention than if they simply carried a logo with photos of their wares.
12)
Any advice for young brand managers, or business owners, especially in these tough times?

Small businesses are in a good place (in my opinion), because we are way leaner, and more agile. If you can adapt to the changing conditions, things will be fine.


13)
Last burning question… How in the world did you end up choosing us, over all our very talented competition?
Honestly, I like the vibes. I like the fact that we still have a good relationship to this day. This is what makes doing business worthwhile!
---