What if candy was actually healthy?

project x: Goodness Me!

---
Contributor
Zavier Ee
What if children learnt about the real ingredients in their candy?

As we become more conscious about the food that we feed our children, we become
increasingly concerned about our children's candy. Instead of the typical sugar wonderland, how might a fundamentally wholesome candy store still bring joy to children?



As a brand designed to add value, we challenge the status-quo by sticking with our simple principles and explore how we can offer meaningful experiences over simply transactional ones.


Goodness Me!, an alternative candy store for children and parents to discover the world of healthy candy and uncover the truths about unhealthy candy ingredients.


Our priority is in addressing growing concerns amongst parents—how to not rob children of treats but still feed them well. We exist to support their journey as parents by educating both parent and child through interactive displays.

Candy Making Station
Customers picking their own ingredients and we make it on the spot for them. Being able to how our healthy candy is made not only provides a personalised touch, but also demonstrates to children that healthier food tend to be made of simple ingredients.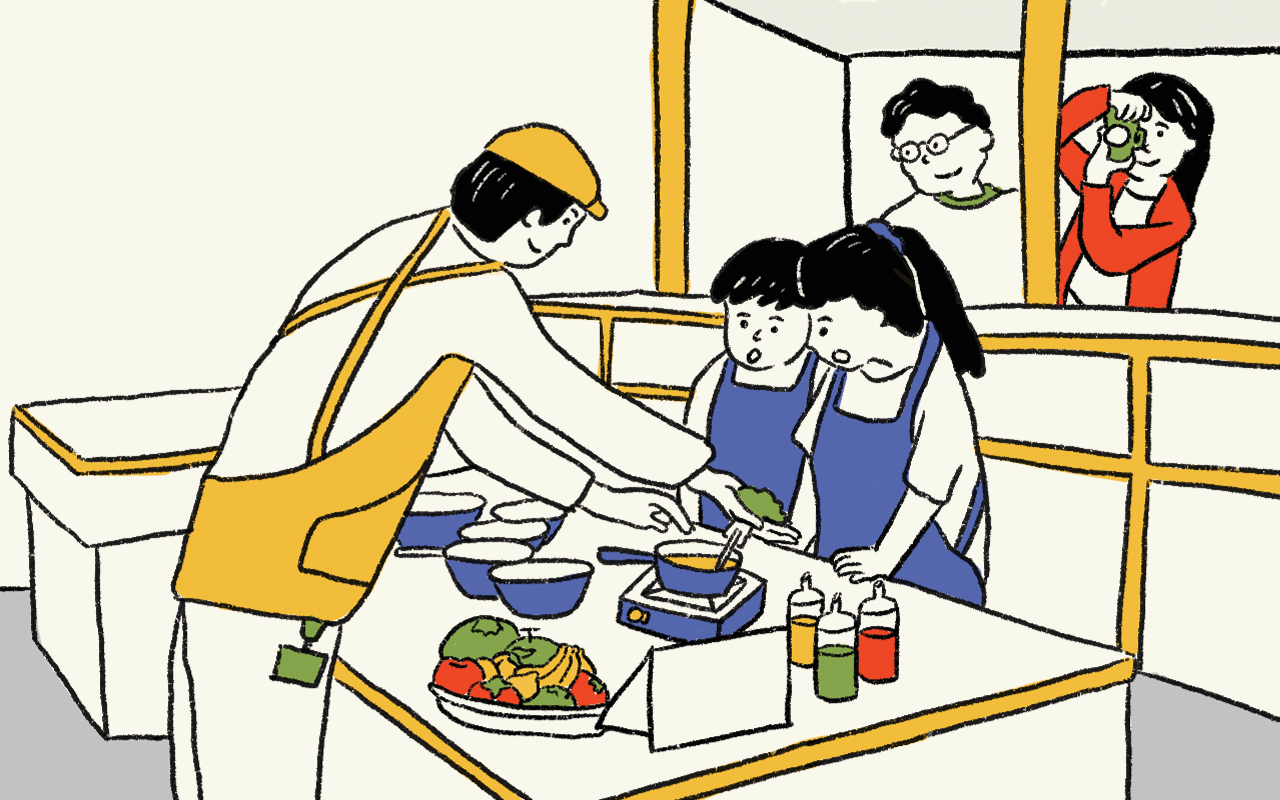 Candy Making Workshops
More than just having us do all the work, families are offered workshops as well. Guided by children-friendly recipes and under the supervision of in-store candy makers, children can be exposed to various raw ingredients to better understand how flavours can be naturally extracted or enhanced and through this first-hand experience, better understand the difference between good and nasty ingredients.

By focusing on the relationship between ourselves and the people we serve, Goodness Me! earns our keep by offering what customers find meaningful and still support the demand better living and mindful eating—one candy at a time.




In the near future, what will people need and expect from brands?
Project X is an ongoing series of thought experiments by Somewhere Else.
Interested to know how we can help you with innovation and design thinking?
CONTACT US
︎
---