Branding and digital strategy for RJ Paper, a popular paper merchant in Singapore.
RJ PAPER
In the 90s, most art students knew the name RJ Paper. These students matured into creative professionals, and RJ Paper grew alongside them.

Paper buying is a highly tactile, personal, and complicated process. Jeanette and Jane of RJ Paper could always be counted on to offer warm, genuine, expert advice — on the phone, or in person. We've been counting on them for years.

But times change, and newer generations of art students don't make purchase decisions over phone calls or face-to-face consults. RJ Paper lost touch with their audience base.

To meet their audience in their preferred marketplace, RJ Paper would have to go digital.



BROWSE INVENTORY BY USE-CASE
Working with UX studio
Convey
, we introduced e-commerce on RJ Paper's website.
However, instead of relying on identical images of white paper and lists of technical jargon to make your selection, the website guides you through products by understanding your intended usage. Besides anticipating the needs of an online paper marketplace, RJ Paper can now also streamline previously offline processes.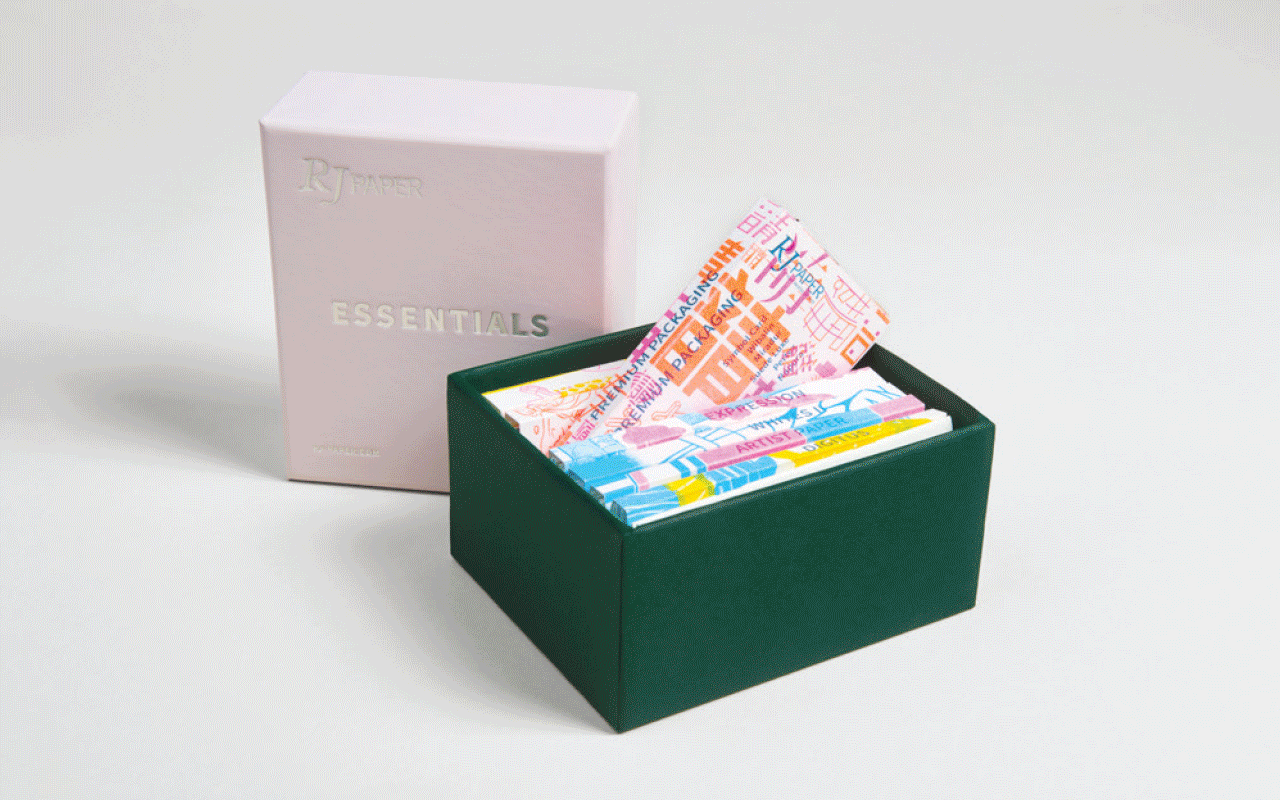 SEE & TOUCH WITH SWATCH PACKS
Because the physicality of paper is still crucial to the decision process, we curated swatch packs for purchase, showcasing RJ's core product line of paper.
Featuring work from emerging designers and artists, the swatch packs stand out as collectibles, while reaffirming RJ's commitment to the local artist community.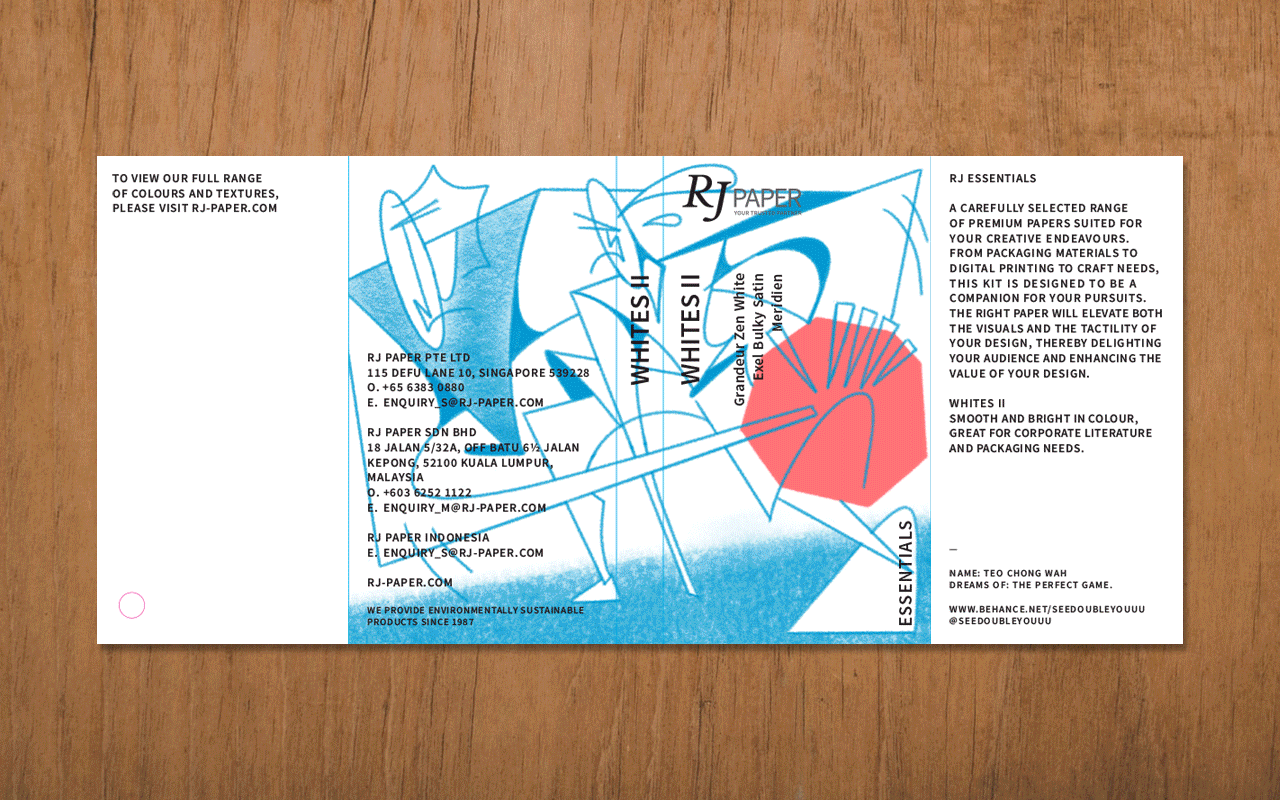 CENTRED AROUND OUR CREATIVE COMMUNITY
RJ's visual identity now takes a backseat to the purpose of its product.
By being subdued, unobtrusive, and neutral, RJ loudly announces: We exist to showcase your work. To put this philosophy into action, we did what few others would — Printed over the company logo, with artwork by promising unknown creatives.
Brand Transformation Roadmap, Visual Identity System, Digital Strategy, UX/UI
With the new swatch packs generating revenue, and the new website gaining traction, RJ Paper is poised to take on future challenges with local creatives young and old.

We continue to hold regular brand clinics for RJ Paper to assess and align for the road ahead.
This project was funded by the Enterprise Development Grant scheme.
Somewhere Else provides consultation for Singapore companies that are planning to apply for the Enterprise Development Grant (EDG). For eligibility and details of the grant, please speak to one of our brand consultants at +65 6297-7749 for a no-obligation discussion.
Need help with your visual identity or digital strategy?

CONTACT US
︎
---